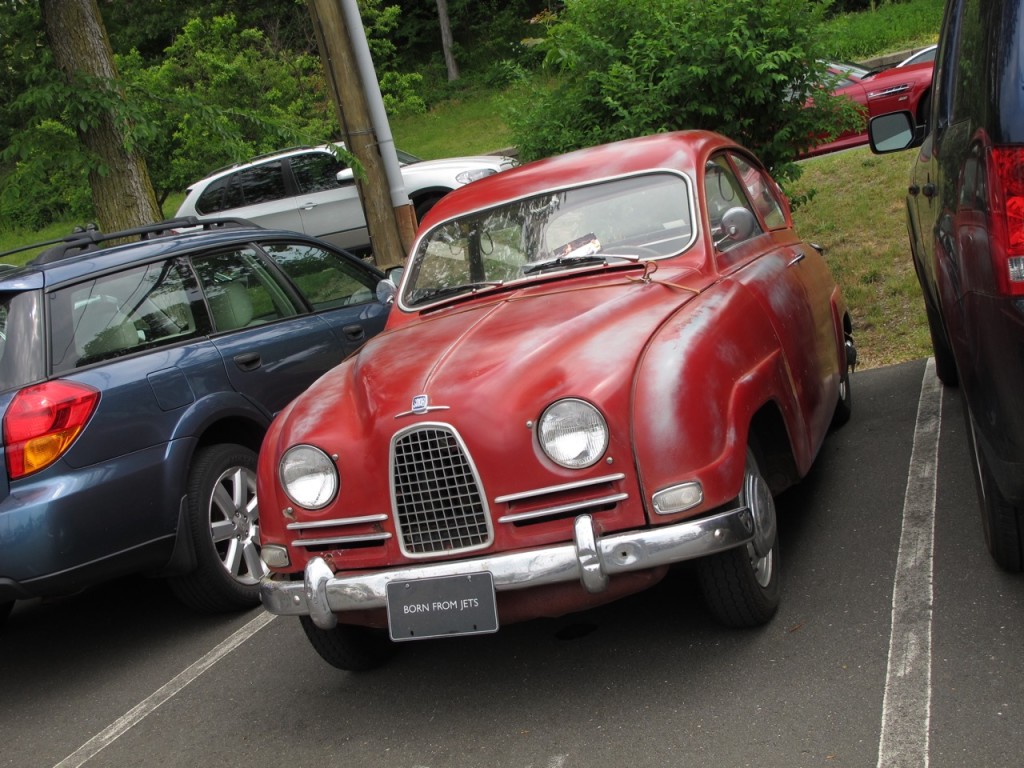 Walking through the parking lot of a prestigious car show or auction always reveals an array of vintage drivers tucked in between towering modern automobiles. The lots at the 2015 Greenwich Concours d' Elegance were peppered with cars, trucks, and motorcycles which said a great deal about the enthusiasm behind the two-day event. Among the cars was this exquisitely worn-in 1960 Saab 96.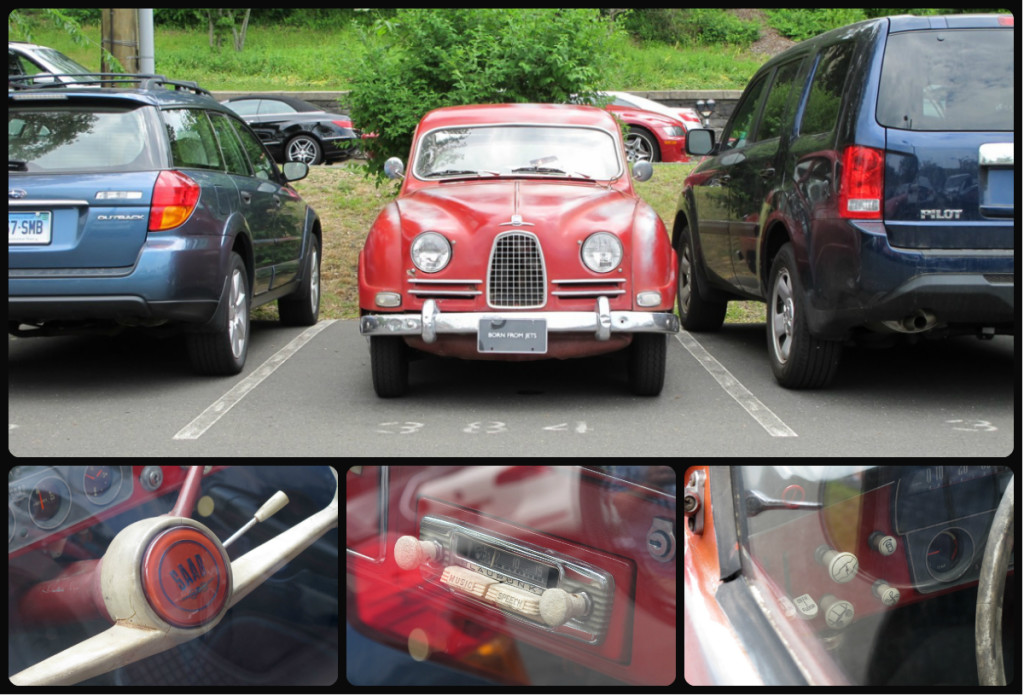 The dawn of the Sixties also marked the first year for this new body style from Saab, with the preceding 93 in production concurrently. Clunkbucket ran into the 96 owner and driver Asher Schlusselberg on the show field, who told us he drove the Saab up from its secret hideout and home base in Manhattan. It's not a restored car and most certainly a driven car, even through the sideways rain on the Sunday of the event.
Asher said there are not many 1960 Saab 96 left the United States, and fewer that he knows of that drive on a regular basis. This early-production Saab 96 is unique in that it carries over some of the previous Saab 92 model bits and features into the new-and-improved model, such as a pull-start lever to kick over the three-cylinder two stroke engine. A ribbon-style speedometer was a new feature on the 96.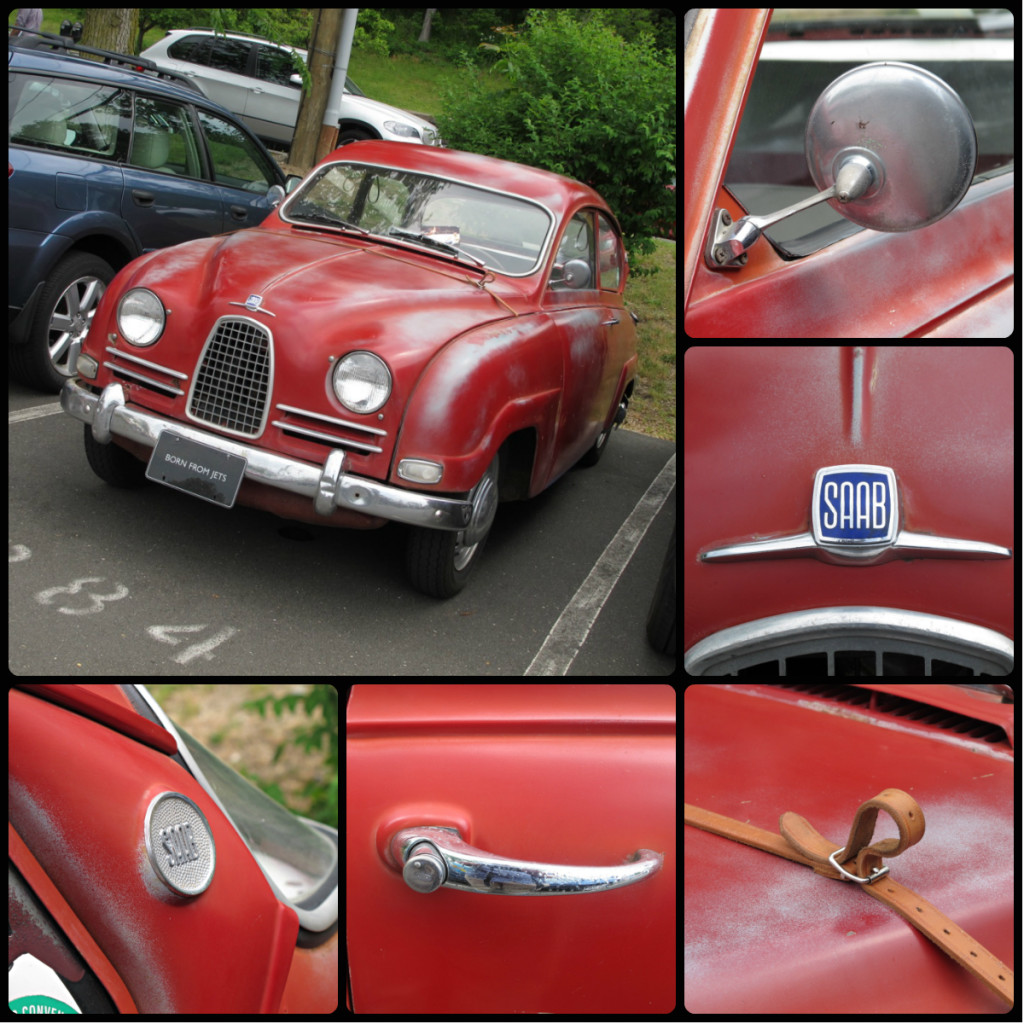 The leather strap across the hood is an aftermarket add-on to keep the hood shut while driving. The car was extracted from a field long ago and is still slightly tweaked from the subsequent towing job. Asher says he drives his Saab 96 a lot, and while the car is certainly not perfect it gets him wherever he goes, even traversing the grueling parking lot rally at the Greenwich Concours.
Under the windshield wiper in the parking lot was a postcard and poignant tribute to Saab rally driver Erik Carlsson. Mr. Saab himself had died only days earlier on May 27th, 2015. Asher's Saab 96 has a proven absolute maximum top speed of 76 miles an hour, yet has fortunately not suffered the same orientation as the 96 in the postcard – a rare occurrence for Mr. Saab, who took over a dozen rally victories behind the wheel of a Saab 96.