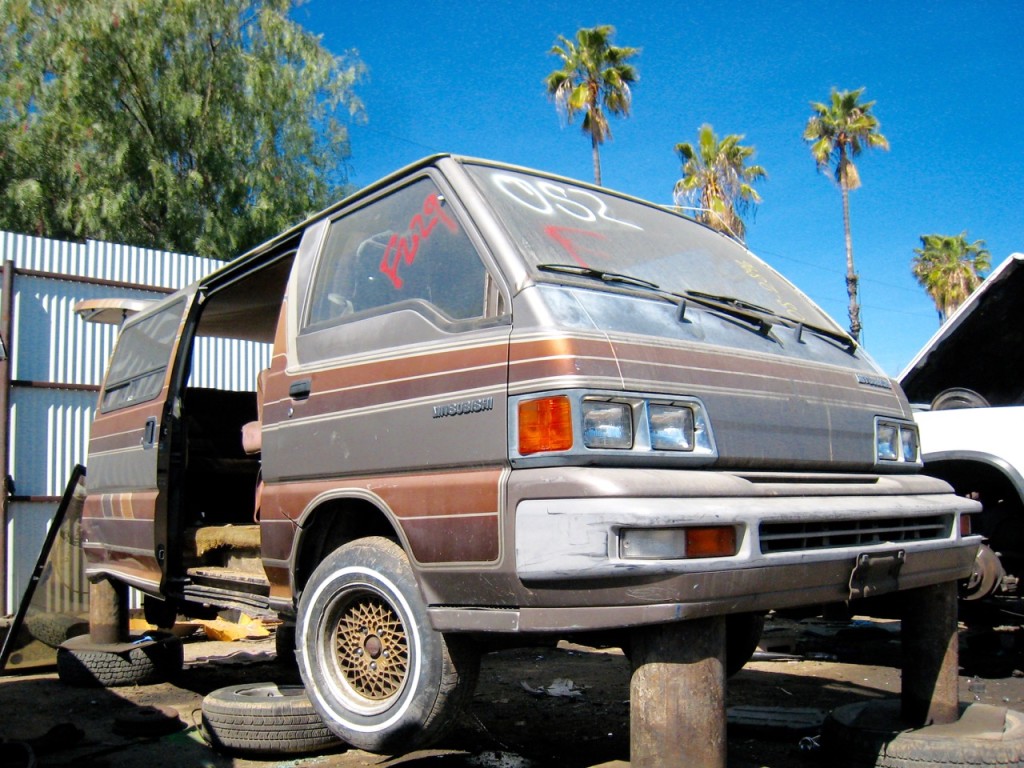 The last time that custom vans were the big deal in America coincided nicely into an American automotive industry that had slightly lost course with even the muscle car tapped on power. The van trend began as a subculture in the early Seventies, and had more or less been co-opted by the big three by the latter half of the decade. Before the van craze had largely run its course, custom and kustom vans were offered right off the showroom floor replete with vacuform portholes, detailed airbrush panel murals, and shag carpet. Acres and acres of shag carpet.
Slack in the Seventies van trend here in America did nothing to stop Japan's automakers from picking up the van goodness where we left off, and sending it back to us in a smaller but no less custom form in a series of forward control vans, including this sweet late-Eighties early-Nineties Mitsubishi L300 – known simply as the Mitsubishi van, wagon, or Vanwagon. The Vanwagon shown here sporting the remains of its stock trim level is the rear-wheel drive cousin of the mighty 4WD Delica, father of Super Exceed, and an international example of vantastic trend whose time may have come and never really gone.
Editor's note: this post was originally published on Junkyard Chronicle back in 2006. The car and/or parts in these images are long gone.