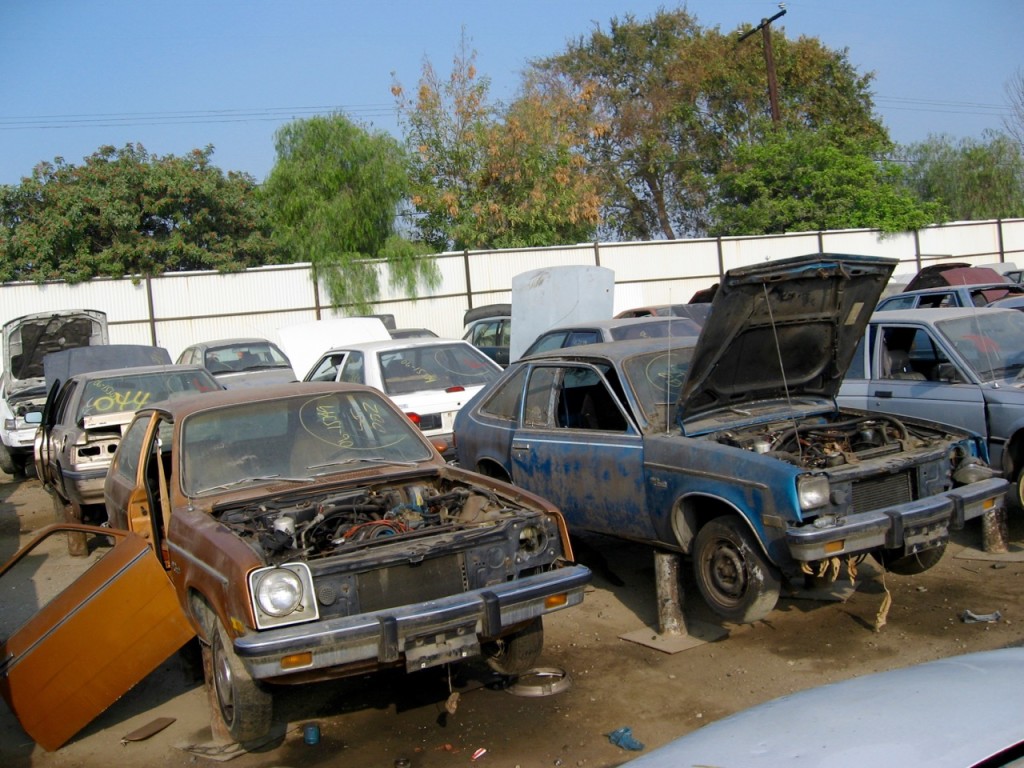 As odd as many of the occurrences that present themselves at the junkyard may be, there has been no greater moment of duality to date than stumbling onto not one, but two Chevrolet Chevettes in close proximity. With a run stretching from 1975-1987, the GM T-platform Chevette was a rear-wheel drive contemporary of the Toyota Starlet, Ford Pinto, Mazda GLC, and even AMC Gremlin. The entry-level front-engine rear-drive hatchback was one of the last of its kind sold in the US before the Chevette was eclipsed by a front-wheel drive future.
T-platform versatility seemingly knew no limits. The Chevrolet Chevette was sold as the futuristic-sounding Pontiac T1000/1000 in the US and Pontiac Acadian in Canada. T-Car variants included the Opel Kadett, Vauxhall Chevette, Daewoo Maepsy, Isuzu and Holden Geminis, and Bedford Chevanne panel wagon. As the Chevette itself sprang from Brazil in 1973, South America ran long with the T-Platform, producing coupe, sedan, wagon, and even a fiberglass-bodied pickup built in Uruguay. This couple of expired Chevettes were just two of millions and millions sold and driven around the world.

Editor's note: this post was originally published on Junkyard Chronicle back in 2006. The car and/or parts in these images are long gone.