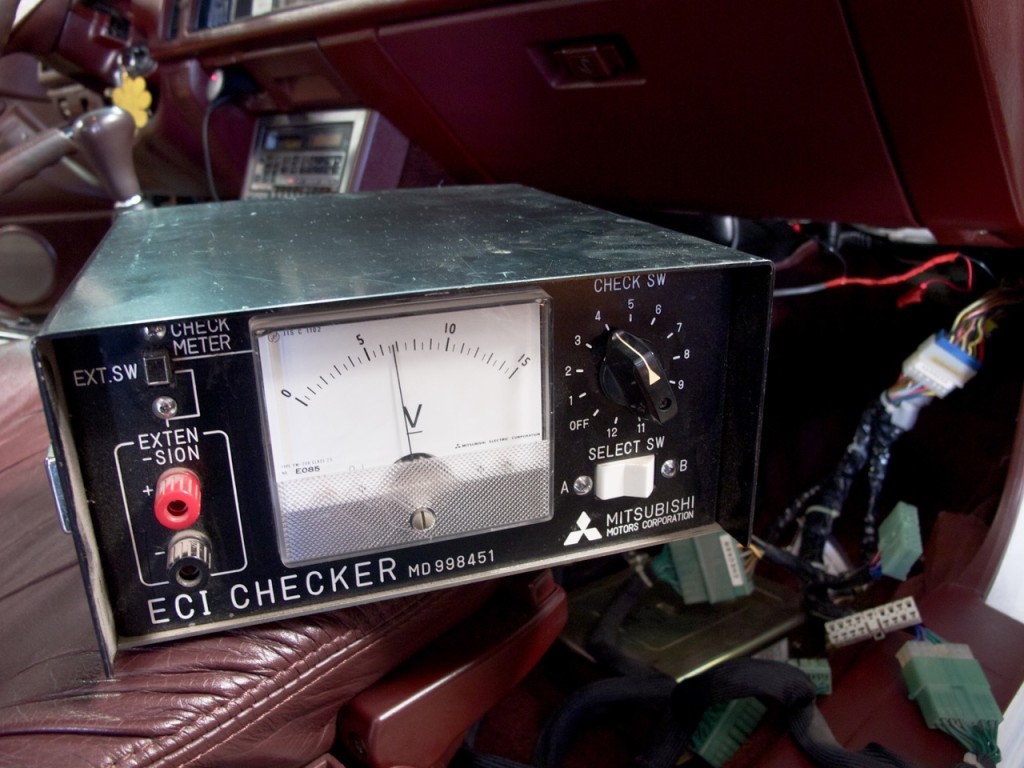 One of the great laments of the mothballs-in-their-pants set of the vintage car world is the demise of carburetors. These newfangled kids don't know how to adjust a carburetor with a shoelace, crumpled up Chesterfield, and piece of elbow macaroni. Fuel injection is all part of a larger Trilateral Commission conspiracy to keep track of our special thoughts. And so on. Don't get us wrong. We like carburetors just fine, but seeing as the last production carbureted cars included the 1990 Subaru Justy and Buick Estate Wagon, chances are better than average that the car you're driving has electronic fuel injection. Time waits for no one, and few would argue with butter-smooth power delivery and drama-free cold starts delivered by fuel injection. Things can and do go wrong.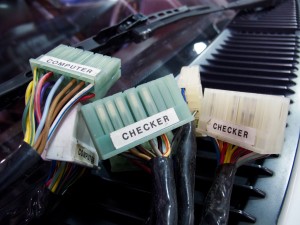 The 1987 Mitsubishi Starion ESI-R uses something in between a carburetor and multipoint fuel injection known as throttle body injection, or Electronic Controlled Injection (ECI) in Mitsubishi parlance. Unlike multipoint fuel injection systems which feature an injector for each cylinder, the Starion uses only two fuel injectors – one primary injector for idling and part throttle driving, and a secondary injector for full or wide open throttle turbo boosted entertainment. This arrangement functions similar to the primary and secondary bores in a carburetor such as a Thermoquad or Quadrajet. Like a modern automobile, the Starion has very large array of sensors which telegraph realtime information to the engine computer, which uses this data to deliver fuel and spark for butter smooth engine operation. Usually.
Getting back to the elbow macaroni and Chesterfield for a minute is the news that computerized engine management and available electronic diagnostics equipment have come a very long way since the Starion was built. Shown here is an example of engine diagnostics equipment circa 1985. This factory-issue Mitsubishi ECI checker runs multiple routines to check temperature sensors, mass air flow meter operation, oxygen sensor, throttle position sensor voltage – but not simultaneously. It took two people, a printed book of voltage tables and conditions, and about an hour of turning knobs and connecting a tangle of Medusa-like leads to run the tests. The result? Even after almost three decades, the electronic sensors and systems in the Starion passed.
---
A special thanks to the Chris Jensen for loaning us this genuine Mitsubishi ECI Checker and Mark Nelson for helping with the test.