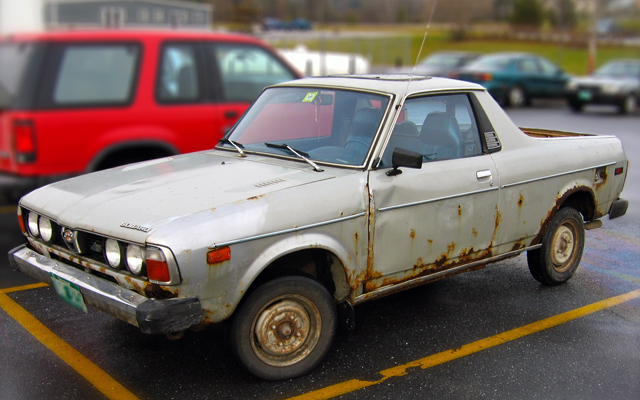 We finally got the upper case I key on the old Underwood typewriter fixed, so now is the time for a first person missive pertaining to recent developments. You may have noticed a break in the action around here at the mighty Clunkbucket. No, I have not sold out to clandestine publishing interests in Moldova. The bad news is I won't be hanging out in California as much as I have been over the last 25 or so years. The good news is I have accepted the honorable position of Associate Editor at Hemmings in scenic Bennington, Vermont. Is this the end? Not at all. This is a new beginning. Clunkbucket will continue on, with the probable inclusion of vintage snowmobiles. [now, with bonus gallery – ed]
Has it been a fun ride? Yes. Is it over? No. Change is a good thing. One of the founding principles of Clunkbucket is to help find, fix, and drive your forgotten or unloved classic. There will be no massive core shift in this philosophy. In fact there will probably be more ramblings about fixing exquisite junk – quite possibly focusing on rust repair. It's true. No longer will I be able to revel in the rust-free world of California desert climate automobiles. As so many have reminded me recently, New England has snow, ice and road salt. Since I grew up in Vermont, I already know that springtime means finding out that the only thing holding that old bucket together was the ice!
Change also means I will need your help. The first assignment for the vast readership of Clunkbucket is to answer this question. What car, truck, van, or personal hovercraft would you recommend as the ultimate Vermont winter beater? Snowmobiles  or Sno-Cats are excluded. My first choices of a 1977-79 Subaru Wagon or 1991 five-speed AWD Justy appear to have completely disintegrated on a global basis. I'm already researching the importation of 1991 Mitsubishi Delica Super Exceed Star Wagon turbodiesel 4WD. Please leave other suggestions for careful consideration in the comments while I steer a truck full of engine blocks and old car parts across our great land. Battlecar Galactica is in tow behind the truck, and the Starlet is getting shipped to Schenectady for pickup.
The Subaru BRAT shown here was photographed in a Vermont long ago, and has probably disintegrated.